A rather belligerent, female, ex-coworker friend sent me the following. Her "9 words" are BLUE. I took her to task and made the MALE reply in RED.

Wimmen…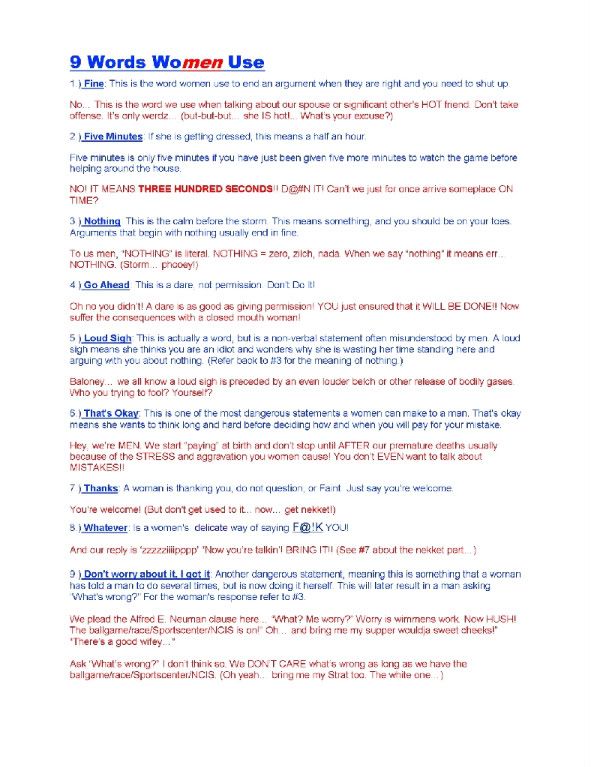 Ange? Make sure Rob studies this and has it down pat BEFORE September…
awesome. and all true. i'll have the wife read it. she will deny everything (did she go to law school?).
reminds me of my favorite homer simpson quote–see signature.
Quote:
"When a woman says 'nothing's wrong,' everything's wrong. And when a woman says something isn't funny, you'd better not laugh your ass off." - Homer Simpson
ROFL! Truer words were never spok... err... written...

D