I'm learning version 9.1.3. The Quick Guide says: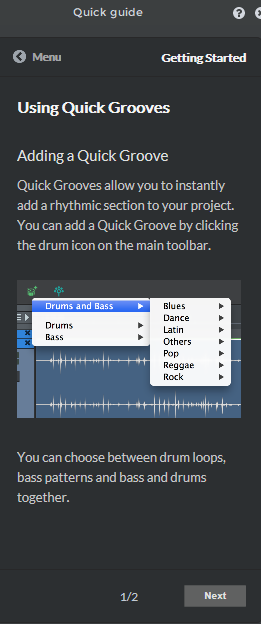 I can't find the drum icon on the main toolbar.
Also, when I click "Read Full User Guide" at the bottom of the Quick Guide it opens Chrome with C:/Program in the address bar and says it can't find the file.
Also, in the menu View / Toolbars I clicked Reset Toolbars just to see what it would do and all the menus disappeared! I closed n-Track and opened it again and the menus were back.