Jack says hi!
Jack Sprat?
Jack the Pumpkin King?
Jack of the beanstalk?
Jack Kennedy?
Jack-of-all-trades?
Suicide Jack?
Jacquerie?
Jack up my car 'cuz it has a flat?
jack-be-nimble?
jack black? (please no)
jack sparrow?
captain jack?
hijack?
lo-jack?
Charlie Daniels?
Charlie's angels?
Angels I have heard on high?
I think This is the best match for Levi, Jack and Cheers!



I may be wrong…
Could be this one!



aaa you found me and Jack! Hey I'm just clownin around there! I was actually euphoric because I was off the road in Memphis and about to record! That always made me very happy! Jack has that effect too, but really, I never go beyond 2 shots. Rarely more than one.
i don't see any angels in that picture. quite disappointed.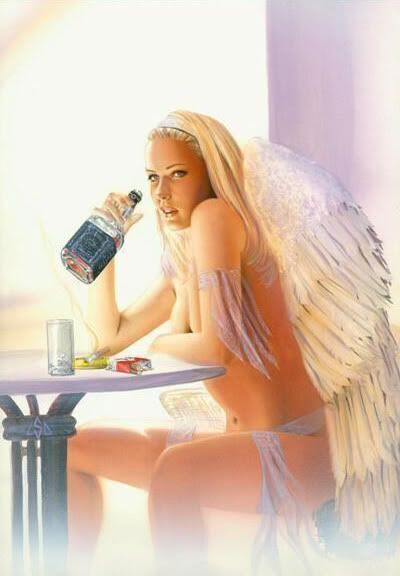 Happy now?
Quote: (Poppa Willis @ May 25 2009, 1:05 PM)

Yea that's a rough area! I was recordin Little Red Rooster back then. Some really bold and blatant drug dealin goin on the CBs in Memphis.
I liked it there because the co that I worked for had a terminal next to the motel. So I could check into the motel drop my stuff, then run the truck over to the shop for service and not worry about it. Then walk back two blocks to the motel for a few days off and recording.
Yummy!





Truly inspirational!

Like where your head is at PW

I'm in love.

Looks like Ange in the morning