I was given this hog today by a friend.Looks like it wouldnt be too hard of a fix,Ive read they were rated at 80 to 100 watts rms,I show up with a 30 watter and they screamin its too loud,I"ll have them runnin for the hills with this baby,time to break out the ole 4x12 cabs Ive got and crank up the amp,from what I have read about em they are real close to a Fender circuit(showman/bassman)and just clean as can be,even when cranked,nothin a good pedal wont take care of…it came in the Plush Puff Cabinet but I took out the chassis just for pics sake
http://i572.photobucket.com/albums…MG]
That oughta do ya just fine!

Can you post a picture of the front of it? Close up?
Those were sort of Kustom clones weren't they? Best I recall they are very Fenderish as Wozz said and very "clean" sounding. Probably has 6L6GC's at the power stage? Clean and LOUD??

Good score…

D
More pics…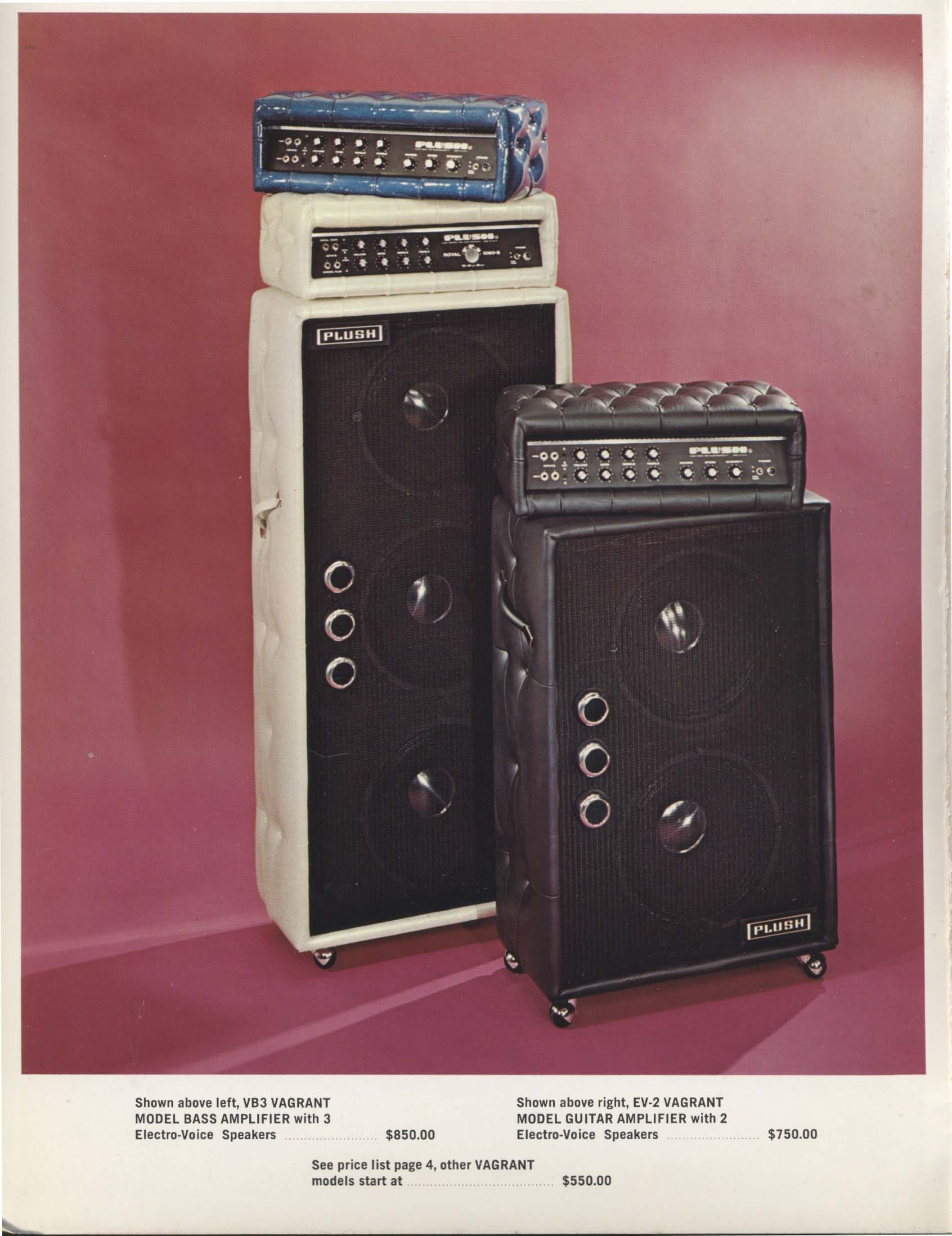 From HERE…

D
Are those like from the early 70's? 'Cus I remember a friend of mine's brother had a Kustom like that (it was a bass amp though) - and I was really jealous. It had a emerald green padded (amp head and speaker cabinet). Really cool looking.
It sure looks like the fore-runner of the Kustom stuff made over in Chanute Kansas…
That stuff got sold out of here by the truckload… from '74 and up until '79

I wish I could remember the names of the contacts I had over there…
They were so good to me…
for parts and service and all…
I'd call them for a parts order one week and the next week it was here…
You had to have the selected parts to rebuild it when it went down…
Substitute parts…
no good…


Then the Peavey stuff started to sell…
When I got to see them in Marridian I recognized the names…
over there…
They went looking for work and found it at the Peavey Plant…
What great people they were…
There was one girl in the service shop…
She could fix anything…
Talk and chew gum at the same time…





She could drink a hole through an iron pot…



Kustom and Peavey had the greatest people working for them…
back then…




Bill…