We have just released the first beta version of n-Track Studio for Android devices.
Since it's a beta version it's not yet available on Google Play, you can just:
- Install the app from the download page

Please use the 'Report issue' command inside the app to report problems, bugs or suggestions.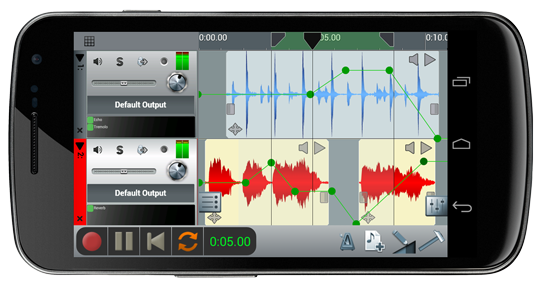 Flavio.
Hey, Flavio, is there a hardware issue with some Droids? My Coby Kyros can overdub but can't multitrack without all tracks being fed into the one being recorded.
Steve
Steve,

are you using headphones while recording? If you don't the audio coming out of the devices speaker will be captured by the mic which is usually located near the speaker.
We don't have a Coby Kyros to test with, however we haven't heard of Android devices that (when using headphones) leak audio output back into the audio input.

Flavio.