What's up with channel's 11 & 12 in this image?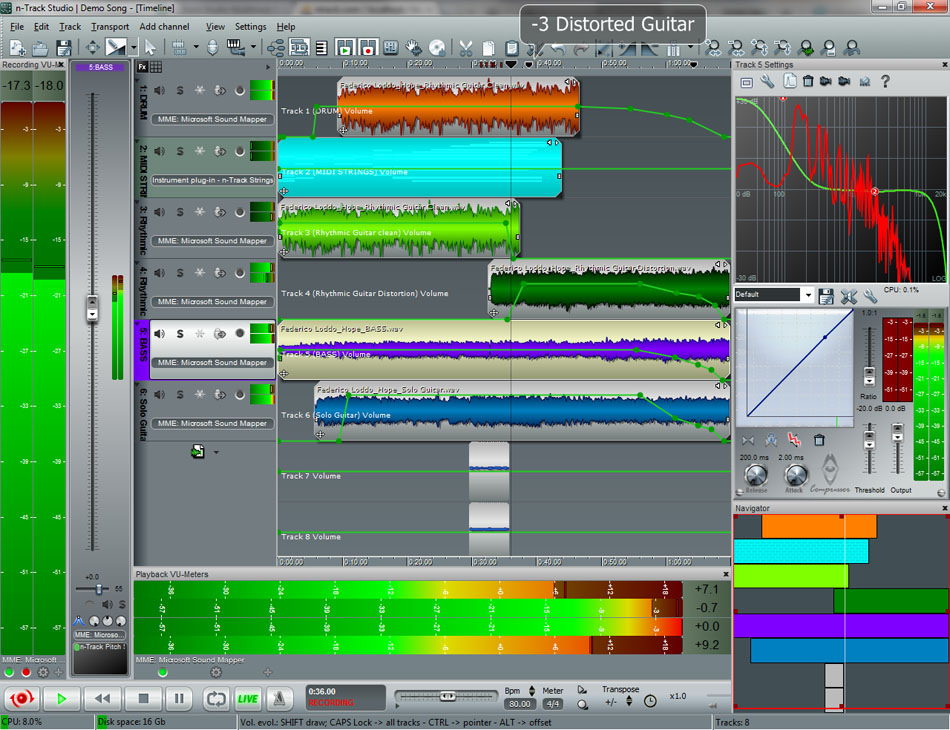 They are missing something?

AH!!! I see it!

They are gray!!!



Is there a new way streamline a track view? This is off of ntrack.com
I would say that you have all the animation for those tracks shut off.

It's Flavio's image. I just noticed it on the website.

It sure looked like some of your work

They are the ones being currently recorded, right?
Where are the track controls? If it was armed for recording, there would a RED "armed light" and all the other goodies are missing too… Mute, Solo, Freeze, Monitor… weird?

D
I don't know – I've never noticed what the controls look like while I'm recording (I'm too busy playing/singing/trying to remember the words!)

Whatever it is I like. I'm a streamed down guy when it comes to visuals.