Hi - I'm just learning how to use the step-sequencer and wanting to adjust the duration of some notes. As far as I can see, I should be able to do this by changing a duration value at the bottom of the column. In my sequencer, these duration numbers are not appearing (see screenshot I've ringed the area where I was expecting to see duration lengths).
Im using windows 10 and nTrack version 9.1.4 x64 build 4058 (which I believe is the current version).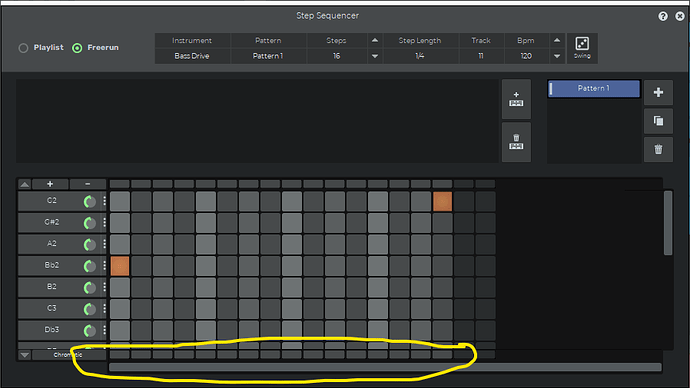 I've tried looking at the manual and forum, but can't see anything about this.
Thanks in advance for any help/advice