only 1 funny thing.

Found a Speak and Math for 99 USA cents. Great voice synthesizer.

(TomS @ Jun. 06 2007,14:28)
QUOTE
Found a Speak and Math for 99 USA cents. Great voice synthesizer.
Not sure if I should answer "nice find" or "how sad".... any way enjoy!
Hey, these things sell for upwards of 100 usa dollars on ebay if properly "bent"!

The thing is a scream, and a good educational tool too, actually. But the voice - it sounds just like a famous physicist…should be fun to auto tune…
I found a "Christian" album by Bob Dylan.

Titled:
"Saved".

keep shinin'

jerm
Well, that's something, Jeremy.


We have some cool used record shops - love looking at the old and often rather silly covers. The other day I found a Bar-Kays Soul Finger LP for 25 cents. This one:




What could be cooler?
Funk-O-delic! Tom


IT looks like the Fat Albert Gang, meets "What's Happenin'" tee hee…

but where's Rerun? don't see him in that pic.

Here's a snap shot of the Album cover for "Saved".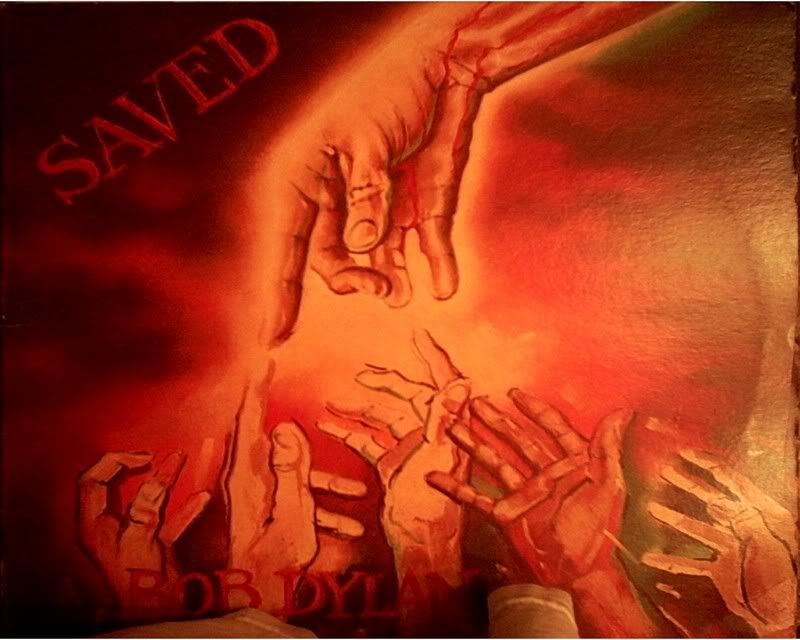 Tee Hee,
I bet Dylan thought all of these had been recovered and destroyed! lol
But ah yes I have one of the few surviving copies…so his plan is foiled once again! FOILED!

Jeremy's in the basement, mixing up the medicine, Tom's on the front porch thinkin' bout the government…


keep shinin'

jerm
Notice His hand is still bleeding…

So much for the restored/resurrected body!


Oh those Christians, always with the flare for the dramatic!


keep shinin'

jerm
Wow Tom on that Barkays LP! I don't think I have THAT one even in my vast vinyl collection. Probably have the 45 though!

There's alot of education in those old album covers.
And the music is pretty good too, mfl.


Then again, I'm a memphis-a-holic.

Soul Finger Video Here:

http://video.yahoo.com/video/play?vid=1111671859&fr=slv8-mdp

Just watch the bass player, James Alexander.


OK, so it's a "lip sync" video… still…
NFSO5a Hey, there is what you need.