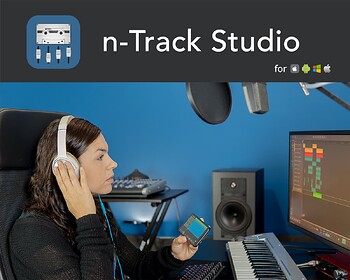 Become a Beta Tester.
Do you want the opportunity to try out new features before they go live for everyone?
If yes, we're on the lookout for new n-Track Pro beta testers on iOS!
The current beta version includes:
New Auto-Filter plugin
Improvements to using the sidechain
Importing custom soundfonts
Locked loop selection
JOIN THE BETA
(click from your iOS device)
*Beta versions may not always have the stability of the public release.
For critical work we recommend using the non-beta version.
To become a beta tester:
Download the TestFlight app from the App Store on the iOS device you'll use for testing
Follow this link, and tap "install" or "update".
Start using n-Track Studio Pro
To send feedback whilst using n-Track Studio Pro use the Settings menu and then 'Contact Support'. You can also just take a screenshot on your device and use the 'Share Beta Feedback' menu from the share menu.
BECOME A TESTER
As ever, have fun creating music with n-Track!