Custom designed, hand crafted guitar Made in the U.S.A.

Featuring:

Stand alone design, no need for a pesky guitar stand!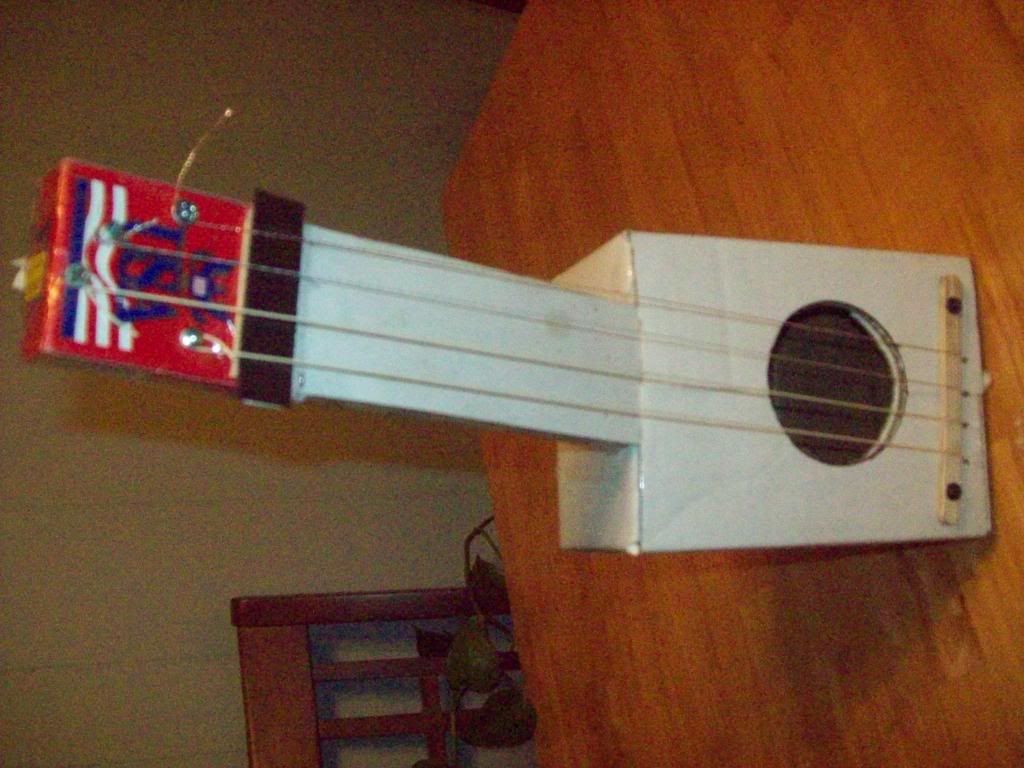 Ultra thin bolt-less neck,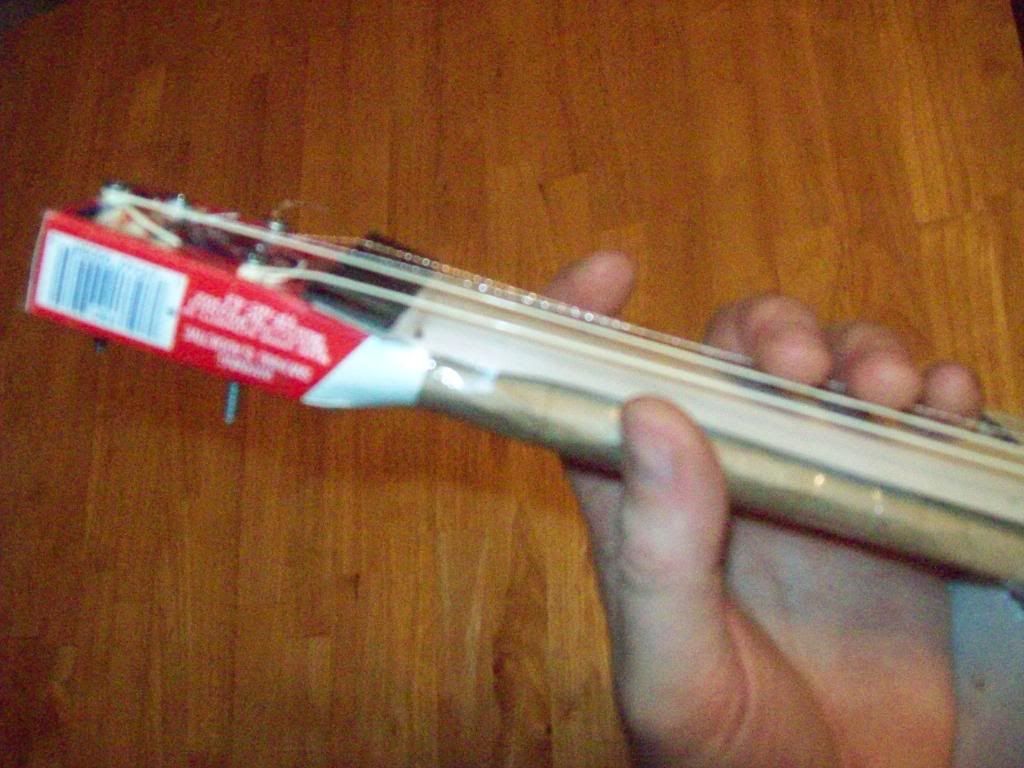 Patented organic V tuning support,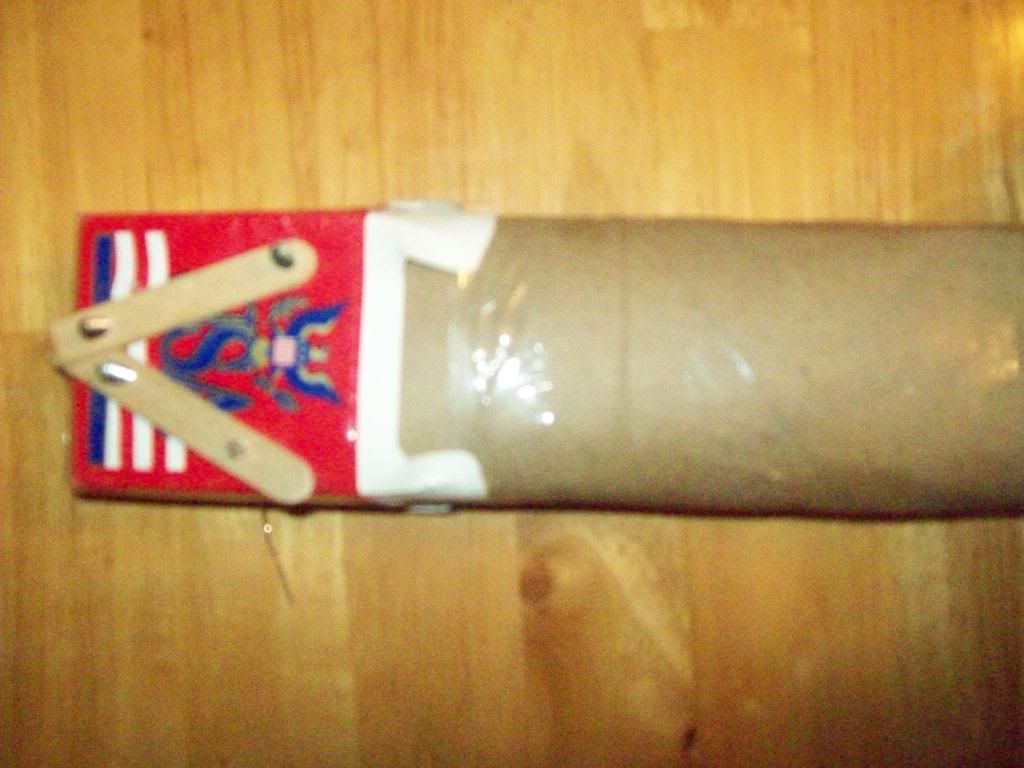 Magnetic Neck nut,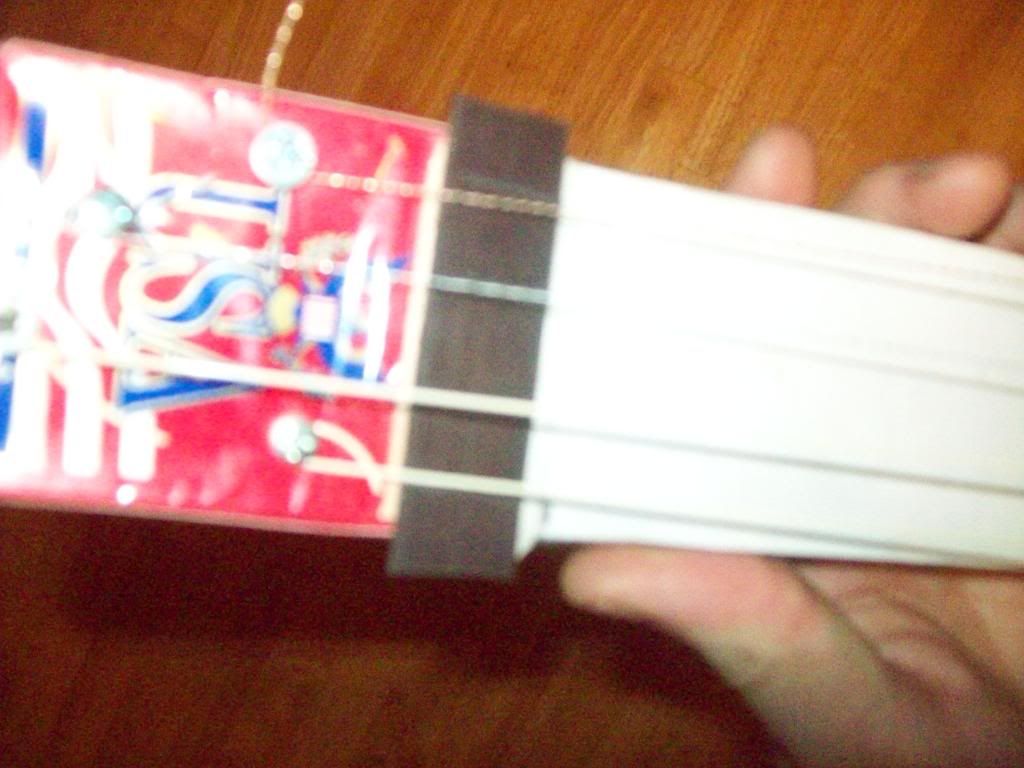 Made from 100% recycled hardwood,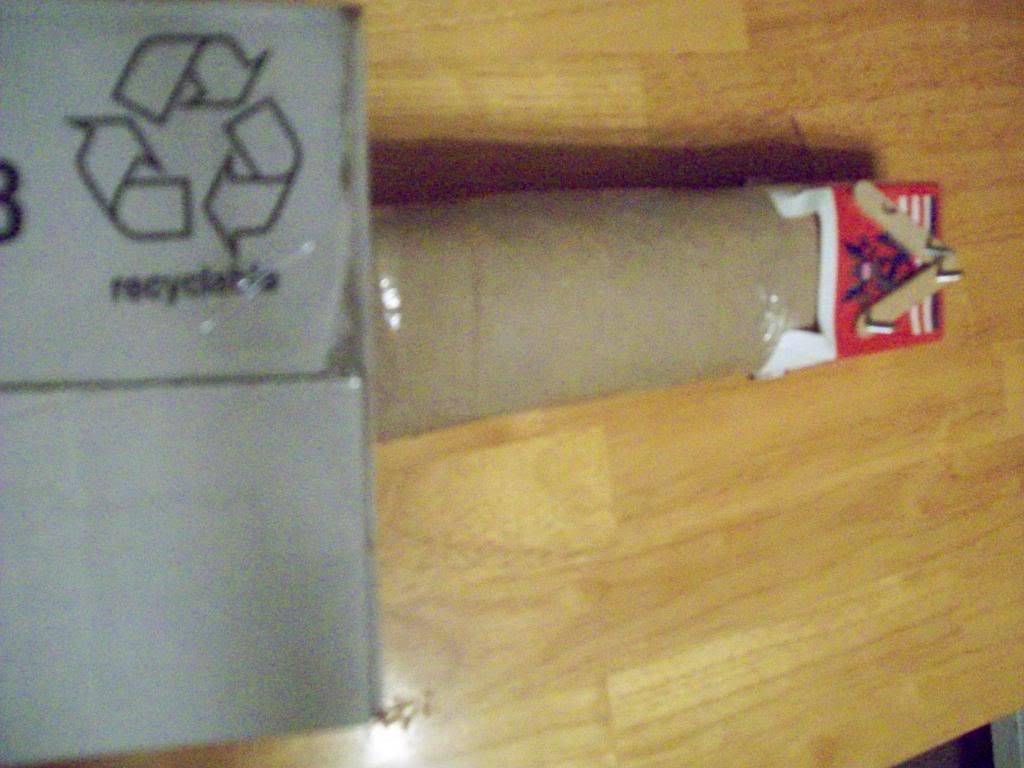 Authentic Rose Pine Tremolo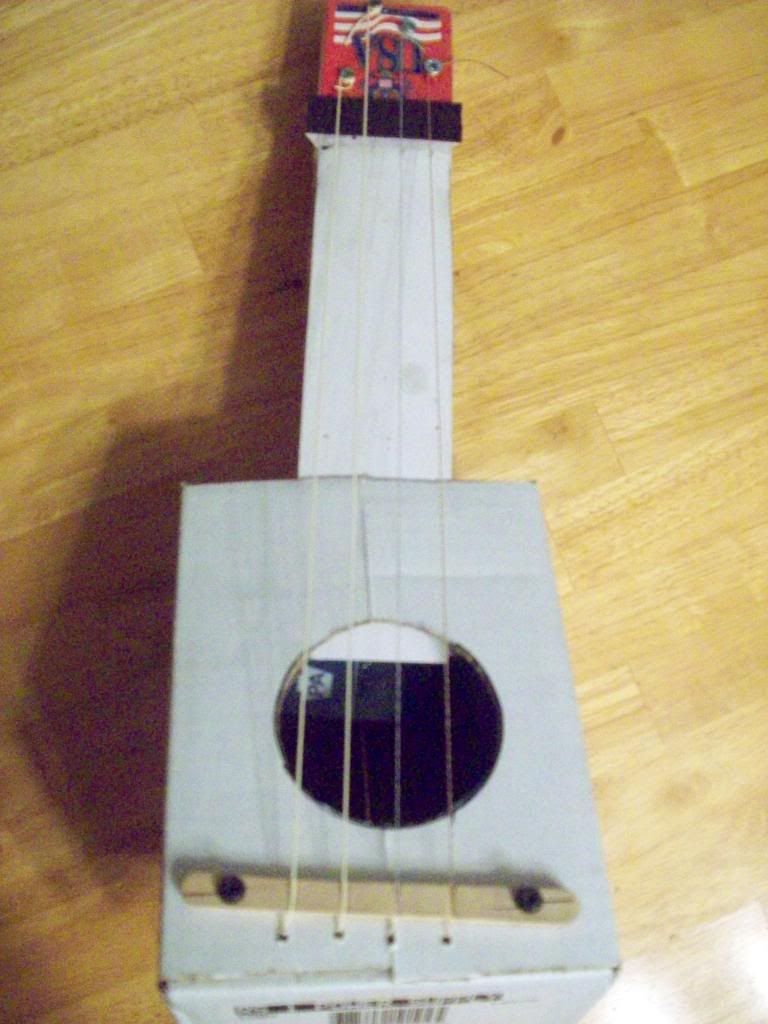 Fretless Jazz glossy inlay with stock Vinyl strings,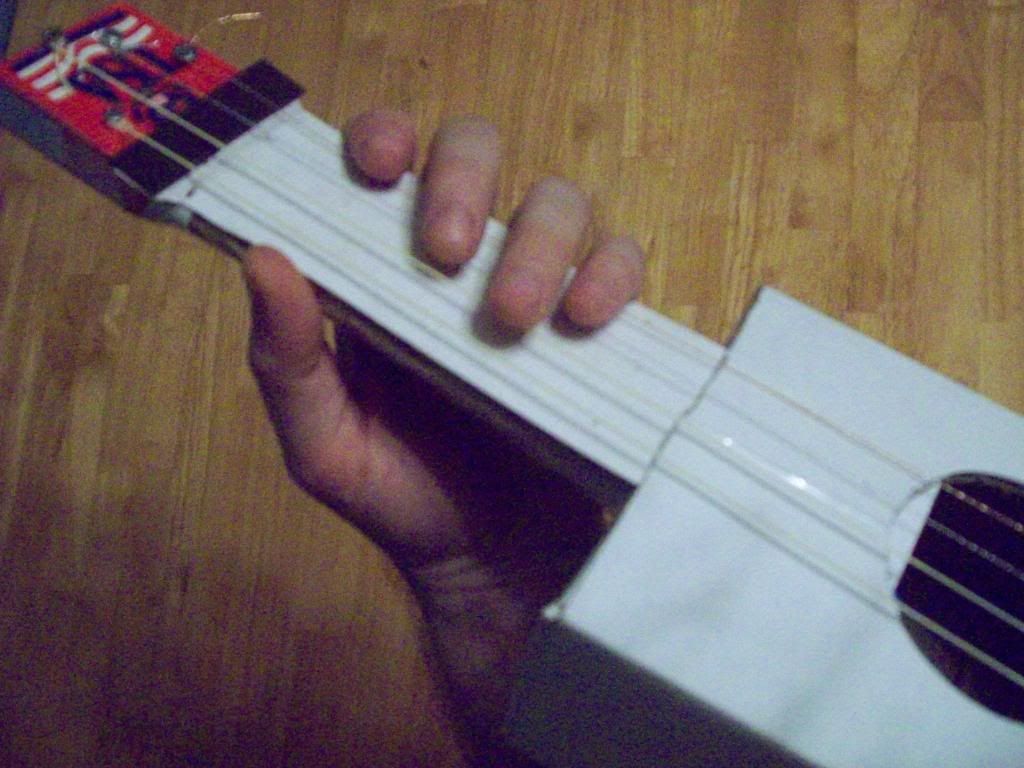 Hand crafted in Pennsylvania U.S.A.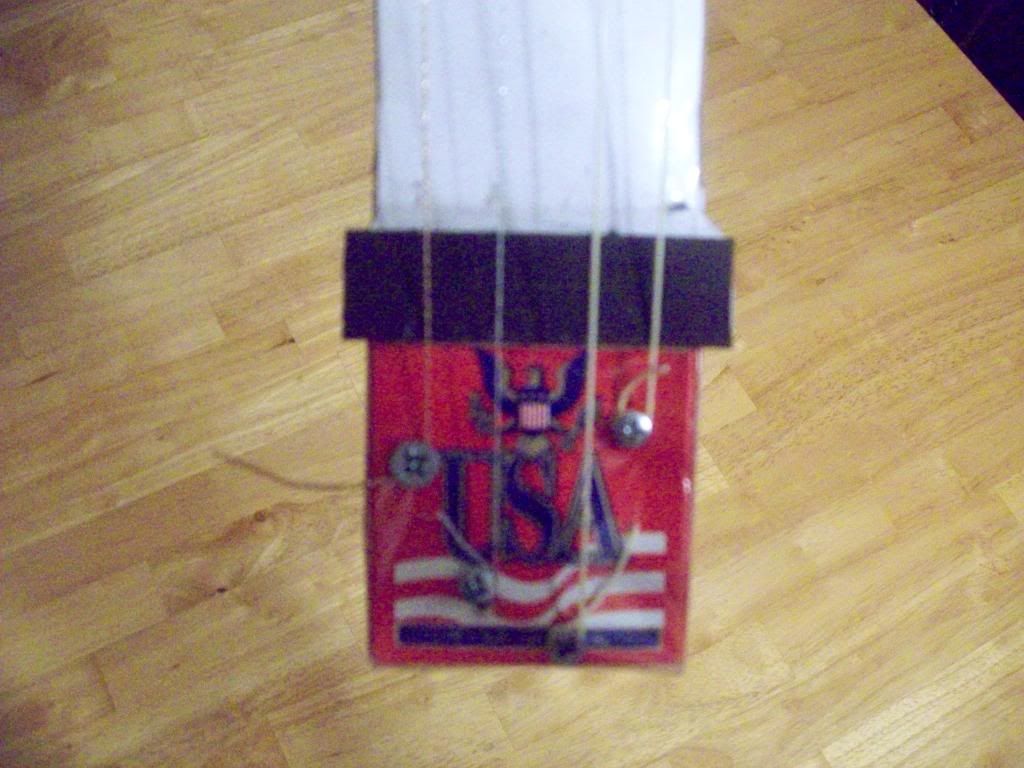 Hand adjustable action, pitch bending has never been so easy!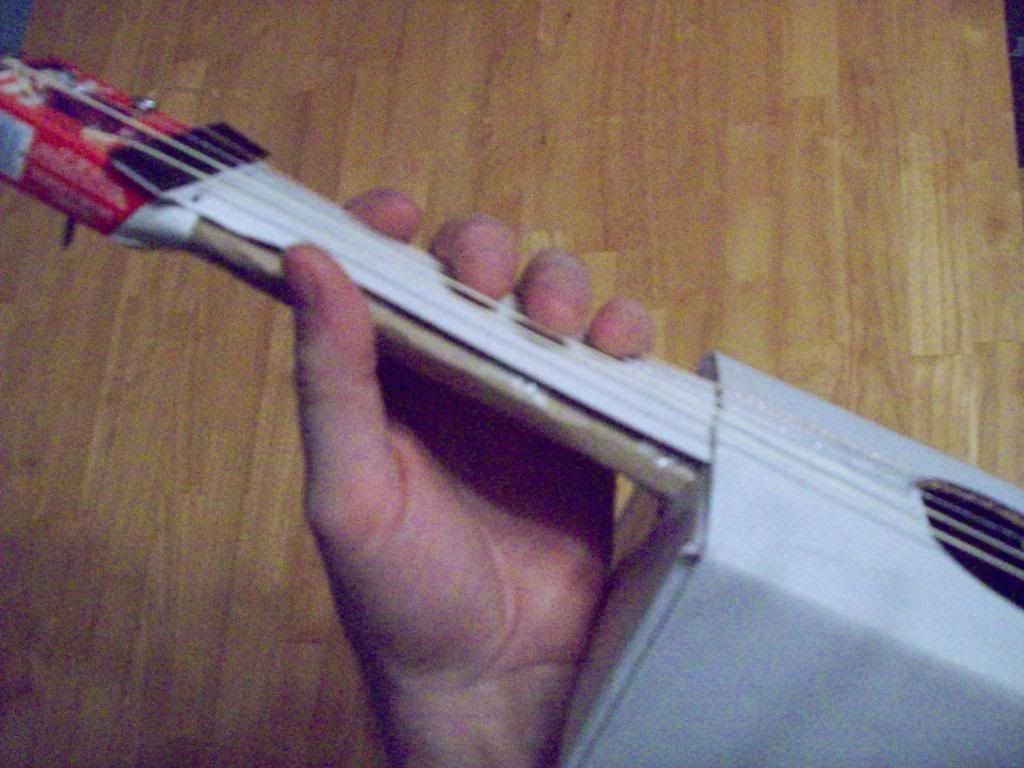 What are you waiting for? Make yours today before supplies run out!

Sound samples coming soon…



keep shinin

jerm

Get a comb with some wax paper - and you got the start of the cheapest band
ever.

AWESOME!

I agree totally and without reservation, that is entirely and totally awesome!
Nicely, Jerm. You're a cool Dad.
Thanx guys,

It meant the world to her.



Of course I did have to give it a test run…I can't have my daughter starting out on a ship that don't sail.

Cardboard Jam

keep shinin

jerm

Is that a laminated table top?
We want to hear HER play it, man!
Quote: (TomS @ Jan. 26 2010, 8:38 PM)
We want to hear HER play it, man!
We are working on it!
SO far she has the open strum thing down! lol
but she isn't still enough to get a clean recording with it yet....
I mean you need good technique to get a piece of cardboard to sound as good as I did! lol
it takes years of loading boxes onto skids and trucks to unlock the inner beauty and sonic resonance of the fretless corrugate.

To her boxes where just something to crawl into after I emptied out all the gear, but I see this experience opening her mind to seeing them as more than just four brown sides with a top and bottom, much more, now with her now found respect for the material the possibilities are endless....
keep shinin
jerm

Thank you for the link…
That's great, jeremysdemo








What a way to create and measure it's potental as you see if she wants to follow in Dad's footsteps…

Good for You and Daughter…





Bill…
Thx for reminding me Jeremy. Think I'll build a bass that is tailored to my liking for speed and accuracy

thanx guys!

I had some really great songs I was going to do that day, but alas sometimes we must put our dreams to the side for a moment and make another persons day a dream!
My songs will always be there…but alas young daughters will not so we dads got to make the most of the limited time we have with them…before they are all grown up and off to university…

keep shinin

jerm