Hi!
I'm using the Android version with an e-drum-set (which is very cheap, very bad sound), connected via midi and that way I have the great sound of the various ntrack drums. It's amazing! Thank you!
There is one little issue: tom1 midi events are on a note which is not mapped to a tom1 instrument.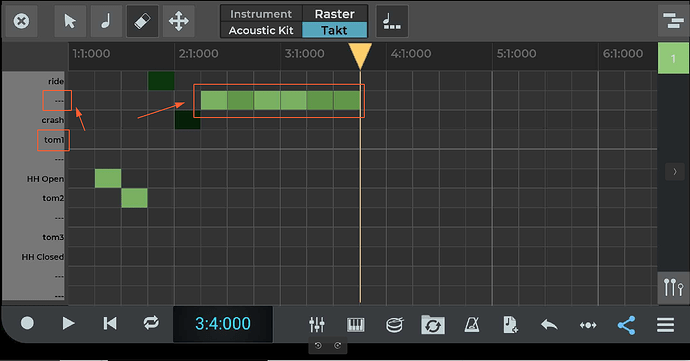 Is there any way how I can change the note to instrument mapping?
Or some other trick?
Best regards, Elmar